Unusual Storms
7/30/2021 (Permalink)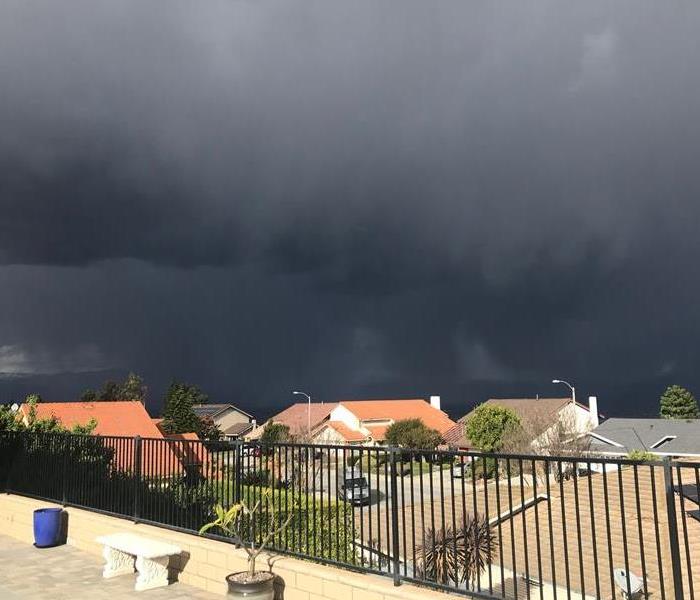 What is a storm? Storms come in a variety of forms and some you might not recognize as storms. Let's break it down for you!
A storm
A storm is any disturbed state of an environment or in an astronomical body's atmosphere especially affecting its surface, and strongly implying severe weather. This includes and isn't limited to fires, mudslides, earthquakes, rain, hail, snow, etc. In this blog, we will focus on some of the unusual storms.
Fire season
What might surprise you is that fires are included in the list of storms. Well here in Southern
California due to lack of rain we experience a dry season, mix this with wildfires and it becomes a natural phenomenon.
Mudslides
A mudslide can be a storm, yes. There are three different types of causes for a mudslide: an earthquake, rapid rains, and volcanic eruptions. In our neck of the woods, mudslides are caused by lots of rain which erodes the soil at a fast rate.
Earthquakes
Earthquakes are a serious storm. They have been known to be deathly. Preparation is key for this storm. If you call SERVPRO we can help you with your personal preparedness in this next season.

Obviously, each season comes with its own struggles and storms but no matter what SERVPRO South Pasadena/San Marino, we can handle it in an efficient and effective manner. SERVPRO of South Pasadena/San Marino services all throughout the Los Angeles, Orange, and San Bernardino Counties. Call us now for help with any of your storm needs.