Response Time is Our Friend!
8/5/2021 (Permalink)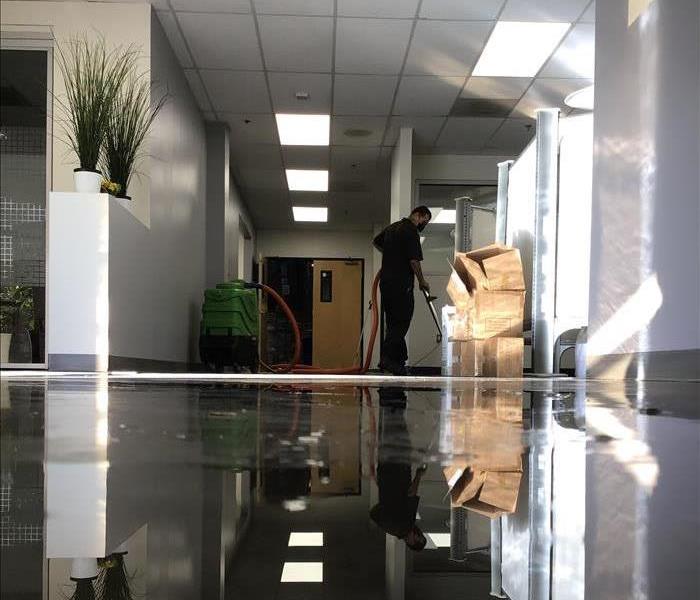 SERVPRO South Pasadena/San Marino takes our response time very seriously! We like to get to the site of the emergency in a timely manner. All SERVPROs have standardized response times. When we are approached by a customer online or over the phone, if we don't immediately respond we will in an hour or less. After that, we will inspect your property within the same day. Following this, SERVPRO South Pasadena/San Marino will give an estimate 24 hours after the inspection. This service commitment helps us to take care of our customers needs and get the job done efficiently.
Reasons
Why does SERVPRO South Pasadena/San Marino respond with such urgency? Well apart from it being a good standard for business, we take on numerous emergencies and it's important to act quickly to stop continued damage. For example, in the case of a commercial office being flooded, it only takes minutes for the damage to be irreversible. Water saturates everything in its path; floors, walls, ceilings, upholstery, and other items absorb that water. Flooding can stain carpets. Important documents, booklets, and binders start to swell and warp. Unless acted upon in a timely fashion, this damage could be forever and it only took minutes!

Have no fear! SERVPRO South Pasadena/San Marino is here! SERVPRO of South Pasadena/San Marino is clearly the best choice you can make when it comes to commercial water damage and we service all throughout the Los Angeles, Orange, and San Bernardino Counties. Call us now! (626)852-9922